When my husband Eric and I purchased our bike shop in 2022, it was already a unique time in the bicycle industry. The massive bump in cycling from those needing a safe exercise outlet during Covid was beginning to come down and we knew the numbers would slow. But we still had changes we wanted to make to the lineup and were seeking the right fit.
When we took over, we spoke with Specialized to see if they'd be willing to partner with us and were overjoyed when they said "Yes!" Why? Well that's the point of this blog post, isn't it – to explain!
Firstly, they are just cool. The bikes are cool, the clothing is cool, who they partner with is cool. They have a unique way of presenting themselves that makes me want their products. It's like they have a cool club and I want to go there. At the risk of being seen a Specialized fan girl who is just selling something, I can say I hadn't sold Specialized bicycles at my prior workplaces, until they wheeled into Upshift Cycles. But I always thought they were cool.
Secondly, beyond the surface aesthetic beauty, the performance of their bikes is without reproach. They RACE. They are FAST. They are LIGHT. And they WIN! For just 2023, they are the winningest brand by a landslide and that says a lot given the illustrious competition.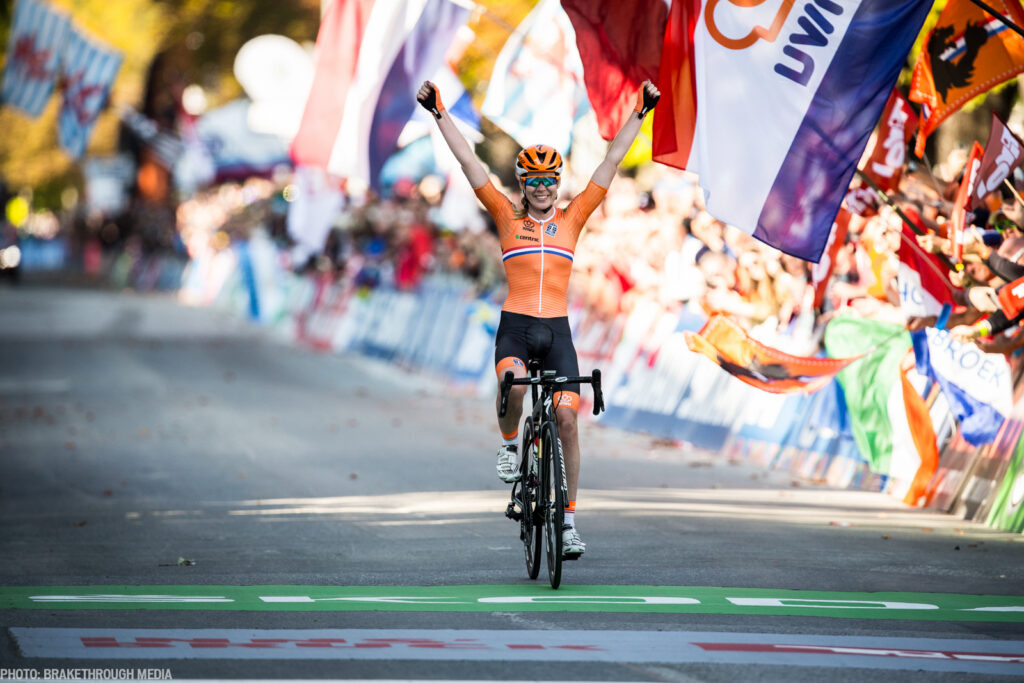 Thirdly, and probably most importantly to me, Specialized tries new things. They innovate, they research and develop things that riders love. What they put into their creations is innovative and fresh. Look at the Sirrux X 5.0 – what a wild and unique piece of art that is. Or the Diverge STR and its rear Future Shock technology! No other bikes on the market are like them or do what they do.
Of course, the haters are going to hate. Specialized has been teased mercilessly in forums and cycling groups for these risks. To that, I say, "Whatever." As a dealer, of course I'm not going to love every single item, but I appreciate that they are doing new things and moving cycling forward. I would much rather have that than boring old stuff nobody wants to ride.
This brings me to my last point. Specialized Bicycles SELL. Combine the insane performance, the fresh R&D choices and the cool factor and you get a seriously desirable product. People anticipate the new bikes and get excited about their release. I sell them 4 to 1 against my other hybrids and e-bikes.
Part of it is brand recognition and that's thanks to them. Because of Specialized Bicycles' marketing and advertising, I've had traffic driven TO ME instead of taken from me. It doesn't hurt that they're also the hometown hero, located just up the road in Morgan Hill.
So that is why we proudly sell and ride Specialized bikes here at Upshift Cycles and plan to for a very long time. Feel free to join me.
-Steph